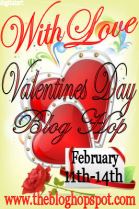 I'm participating in the The Blog Hop Spot's Valentine's Day blog hop. Visit their page to see the huge list of sites participating. All of them will have a giveaway at the end of the contest. The Day Dreaming review blog is also participating, and they'll be talking about Sweetest Seduction, as well as giving away a copy of the book.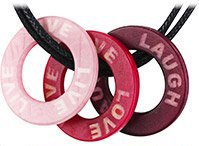 In addition to a copy of Sweetest Seduction, I will be giving away this necklace as a Valentine's Day present. To enter the contest, post a comment here and tell me what you plan to do/are doing/did for Valentine's Day, between now and midnight on the 14th. I'll draw a random winner on the 15th.
There will be one more chance to win at the Smutketeer's blog. Details on that in the next couple of days.
Let me know if you read and liked Sweetest Seduction! (And, ya know, if you want to let other people know that as well… 😀 )