It's been a while since I pimped some new releases. Here are some that I'm looking forward to reading.
Death brought Cin her love, a sexy half-demon she can't resist
Half-demon Vedo resurrects the newly-dead Cinnamon Murphy, detective, bane of the Hellions — and all woman. Vedo needs her to find his son, product of a forced union with a powerful demoness, but Vedo gets more than he bargains for. Once Cin is no longer a shade, her scent becomes a lure his Nephilim nature can't resist. Cin finds that being raised from the dead gives her uncontrollable cravings for heat, especially for the hot man who needs her help, a man she's sworn to kill.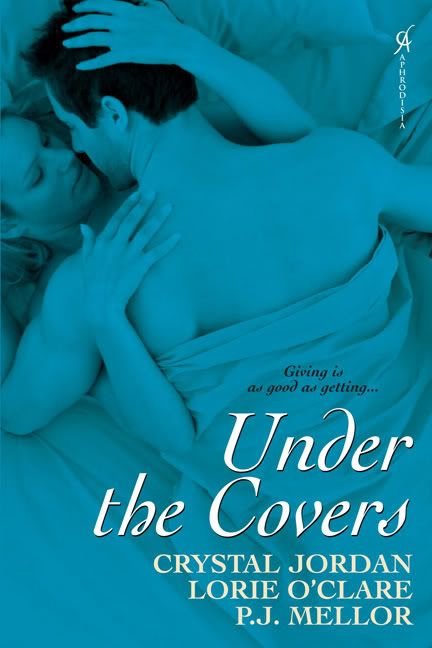 "Naughty or Nice" in Under the Covers anthology
Crystal Jordan
Dayna Sharp has the perfect job, the perfect man…the perfect life. So why is the prospect of marrying Mr. Wonderful so perfectly boring? It's a question Dayna can't shake when she brings her fiance home to meet her spectacularly un-boring family–and finds herself pursued by a bad-boy bearing gifts that could burn a hole in more than her Christmas stocking…
Rachel Sutherland loves control—her job, her life and the men who pass fleetingly through. Yet she aches for someone who doesn't care about who she is, who would take her for his pleasure and hers. Shame that man is only a fantasy.
Jareth is a fae, bound to the mortal realm by a curse, and he needs Rachel. His curse has always meant a woman's pleasure must come before his own, but to break his curse he must force a woman to submit to his needs. Rachel is that special woman, one found after centuries of searching.
Now Jareth forces her to find pleasure in ways Rachel never thought she could. A pleasure that could prove more dangerous than she ever believed possible.