It's been awhile since I've pimped out some Divas, and one of my favorites has a new release!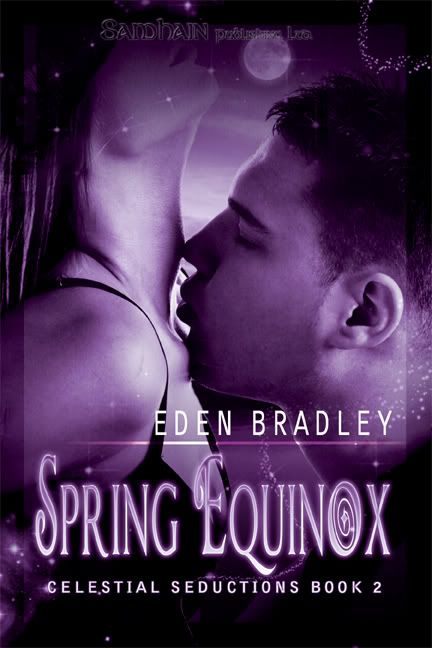 Spring Equinox
Eden Bradley
Once upon a time, two young lovers vowed to reunite…
Celestial Seductions, Book 2
After a bitter divorce, Isabel Asher returns to Isla de Margarita to find the only man she's ever truly loved. Twelve years ago, on her eighteenth birthday, they made a pact to meet…if they both were free. Now she waits, wondering if Rafael Cruz will be her every fantasy come to life…or just a foolish dream.
Rafael never forgot their summer of love all those years ago. Since then, no other woman has measured up to the memory of Isabel in his arms. Their chemistry is still stunning, the sex is sizzling. The power of their memories is overwhelming. Yet it's too soon to tell if she wants to be with him as much as he wants her.
As her time on the island grows short, their sensual play heats up, and includes a night with Rafael's best friend. But they must decide if their passionate reunion is simply a celebration of the past…or a new beginning for lasting love.