Wolf Called
A sexy werewolf romance
The Wolf Appeal series has been read by thousands who love werewolf romance. The shifters live all around the world without our knowing…they play hard and they love hard…and they're looking for their mates.
In the last book, we took a trip to New Mexico, the start of a whole new pack. For Wolf Called, we're back in Mountain View, to check in with the pack that started it all. (Reminder, these books can be read as stand alone)
Details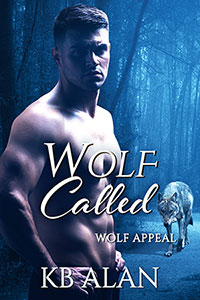 Wolf Called
Paranormal Romance (Werewolves)
Series: Wolf Appeal
62k words (Novel)
January 27, 2023
Links
Blurb
When Ivy runs into the hard-bodied hottie with the gorgeous eyes and sexy forearms, she's kind of in the middle of breaking the law. Technically. Maybe. And he's almost certainly a cop. Or military? Hard to say, but he's cagey and he makes her lady parts tingle so there's only one thing to do. Run.
Mountain Pack security specialist Brad isn't sure what's happening with the human woman who catches his eye and then runs away. But he's fairly certain she's guilty of something. And he's almost as certain she's his mate. Maybe. What's absolutely clear is that he's going to find out. He just has to catch her first. And as a werewolf, that'll be the easy part. Figuring out what to do with her when he finds her, that might be more difficult. But he's absolutely up for the challenge.
Excerpt
Coming soon…